Filip Jers Quartet has refined the idea of a meeting between jazz and traditional folk music and applied it to a contemporay jazz ensemble where the harmonica plays the lead role. The results have attracted attention from jazz festivals and jazz clubs at both national and international level.
If the quartet in their critically acclaimed debut CD Filip Jers Quartet took inspiration from Toots Thielemans they are now moving towards the strong tradition of Nordic Jazz, following the path of Swedish jazz legend and pianist Jan Johansson, among others. On stage, they show a playfullness and virtuosity that rarely leave anyone unaffected.
Spring 2014 Swedish television broadcasted a documentary about Filip Jers, where the quartet had a prominent role. Their music has also been played frequently on Swedish radio.
Summer 2014 Filip Jers Quartet was given the "Best Group" Award at the European Jazz Competition. EBU = European Broadcasting Union arranged the contest and the finals shows were held at LantarenVenster in Rotterdam, The Netherlands.
The statement read: "The band offered sensitive communication, outstanding arrangements and an intriguing choice of repertoire."
Filip Jers (b. 1986) – Harmonica, has established himself as one of the world's most significant harmonica players and took 2011 as the first harmonicist a Master's Degree from the Royal Academy of Music in Stockholm. Jers has toured in Europe, Africa, Asia and North America. His virtuoso harmonica style is both melodic and powerful, and his unique sound has made success at jazz clubs and festivals. In 2005 he became double World Champion on harmonica and has been awarded numerous other awards since then, among others Alice Babs Jazz Scholarship 2012.
Henrik Hallberg (b. 1981) – Guitar, a lyrical guitar player who has great sense for melodies. Hallberg has a unique sound and has recorded and performed with saxophonist Dave Liebman, amongst others. Hallberg is a member of the international known Elin Larsson Group.
Johan Lindbom (b. 1987) – Double Bass, an equilibristic bassist with an individual style. Lindbom is a sought after bass player in jazz and pop and is currently also playing in Anders Widmark Trio. During later years he has developed a special interest in Swedish folk music, a genre that in many ways has been an uncharted field for the double bass.
Wille Alin (b.1987) – Drums, is a flexible and sharp drummer with a big dynamic range. With a love for older jazz sounds, Alin is active in many groups and is also the drummer in Sweden's most well-known afrobeat band Music is the Weapon.
Words from the press about Filip Jers Quartet:
"Colourful and imaginative jazz music" - Orkesterjournalen
"Jazz legend and harmonica player Toots Thielemans, 91 years old, is still active and giving concerts. When he retires he can feel safe that Filip Jers will continue his legacy." - Nerikes Allehanda
"The responsive interplay of the quartet is full of trust, almost as if they anticipate each others thoughts and musical impulses." - Kristianstad"sbladet
Picture: Toots Thielemans and Filip Jers, 2008. After this photo was taken, Filip started the Filip Jers Quartet.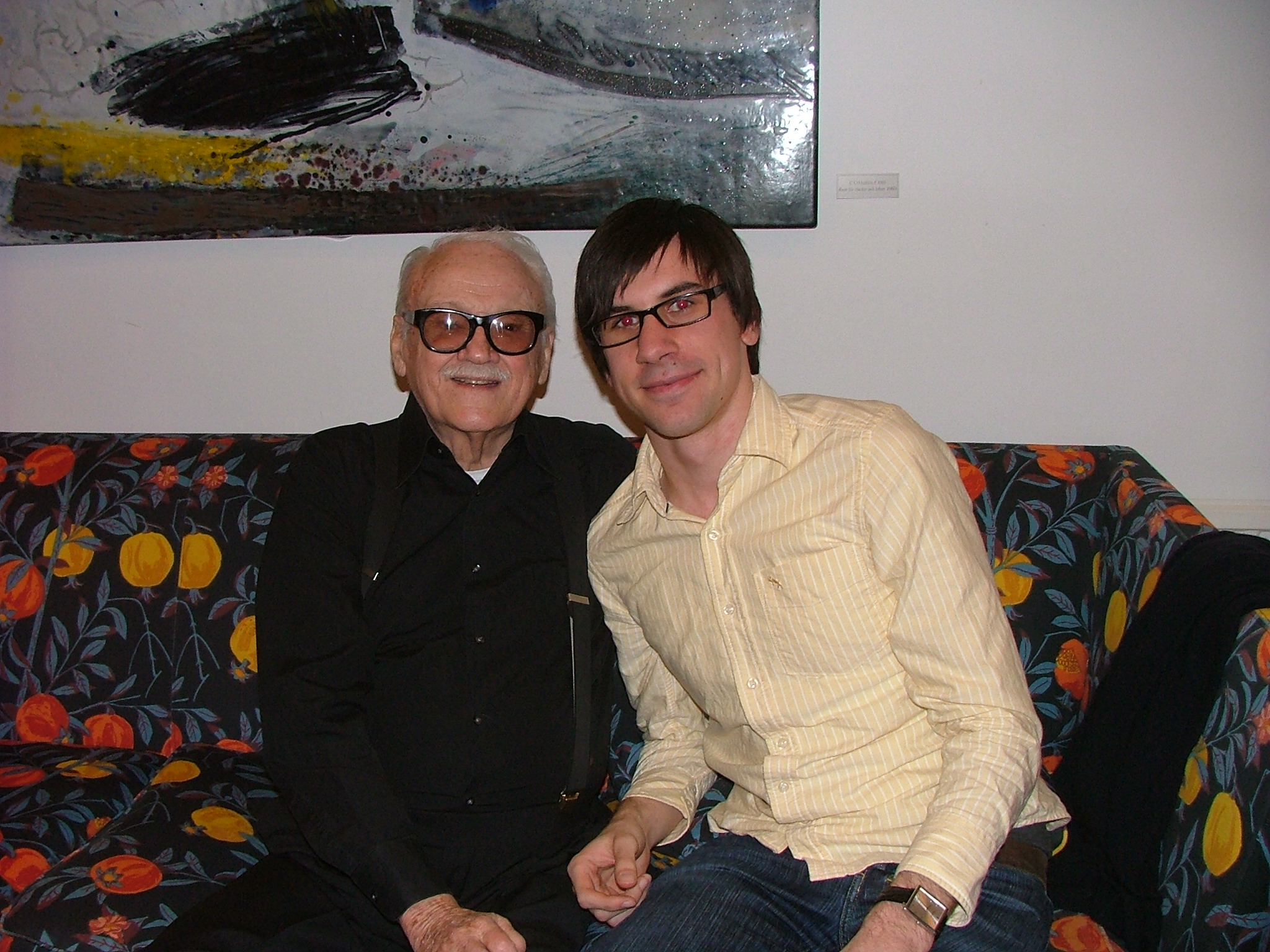 Press release for the CD "Filip Jers Quartet" 2013

"Harmonica player Filip Jers met over a cup of coffee with jazz legend and harmonica player Toots Thielemans on a sunny day in Sweden. The conversation between them inspired Filip Jers to compose music with the subtitle "with inspiration from Toots".

Filip Jers Quartet was formed shortly thereafter and the group is now releasing their debut album. With harmonica, guitar, double bass and drums the band creates a vibrant group sound as well as a contemporary and varied harmonica jazz.

Filip Jers Quartet has been performing on the Swedish jazz scene since 2009 and has made great success on jazz clubs and festivals with their unique sound. They have been broadcasted on Swedish national radio several times. The musicians of Filip Jers Quartet are all experienced touring musicians and in spring 2013 they release their long awaited debut album."
How to buy the CD Filip Jers Quartet
The CD Filip Jers Quartet will be released on Fojablue Records and distributed worldwide by Plugged Records AB.

- For orders in Sweden/Europe, go to CDON, Ginza etc or your local record store.

- International orders, please go to Plugged Records webshop.

Press quotes

"They have a focus on varying dynamics and slowly building up the intensity"
–Hallands Nyheter
"Filip Jers' compositions impress"
–Skånska Dagbladet
"The title "with inspiration from Toots" is a perfect description of Filip Jers harmonica style"
–Ystads Allehanda
Jouko Kyhälä & Filip Jers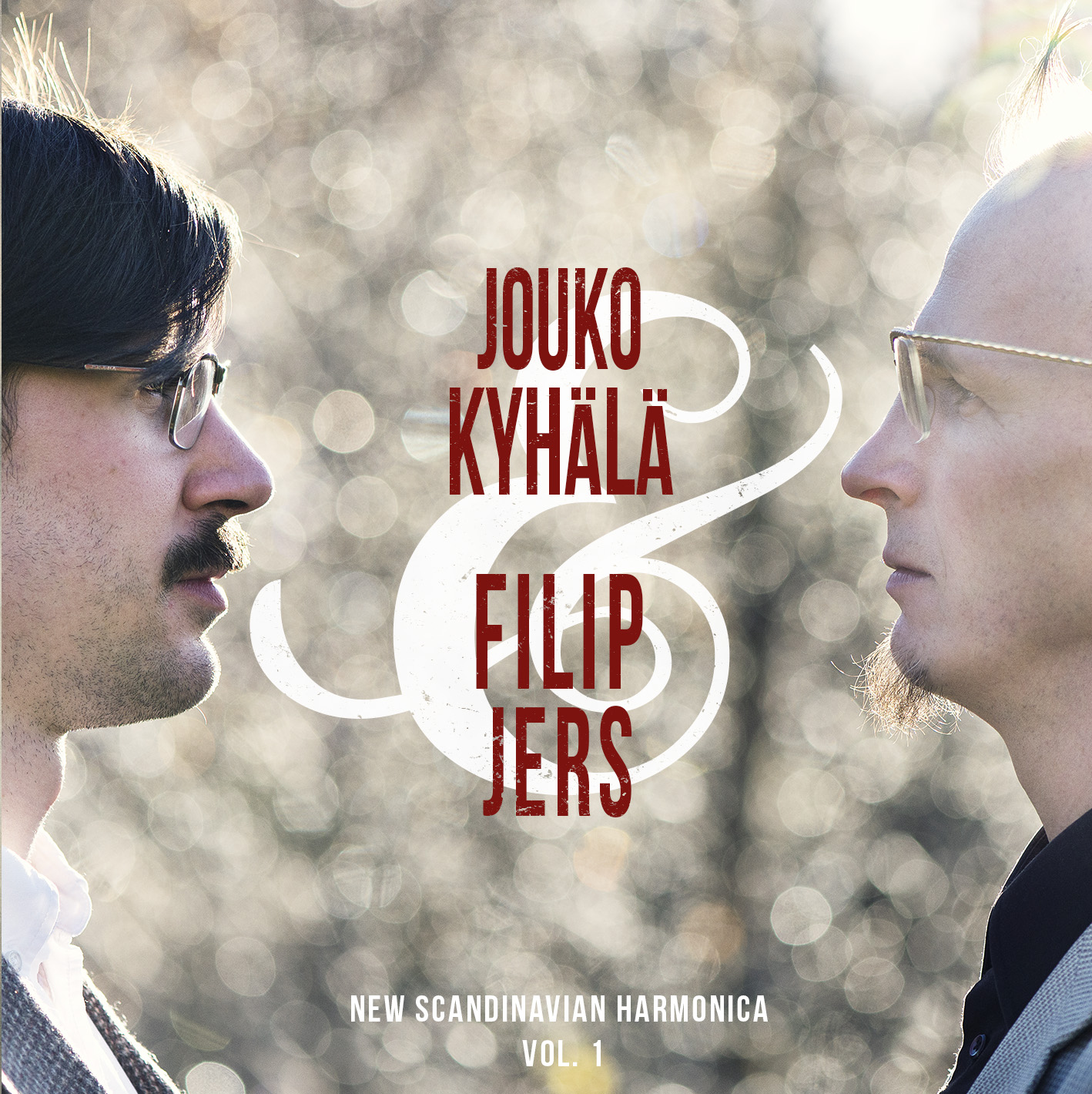 The harmonica is found in many parts of Sweden and Finland. It has been used by traditional musicians for more than a hundred years. Everyone is familiar with this modest instrument, but very few people really know how it was played in the past, and even fewer know how to play it today.
Two of the leading harmonica specialists in Europe, Filip Jers from Sweden and Jouko
Kyhälä from Finland have teamed up and formed a Scandinavian power duo. The duo performs traditional music from their home countries: rhythmic polskas, joyfull polkas, melancholy waltzes, schottisch, menuett and beyond. All played on only two harmonicas.
Filip Jers first heard the harmonica being played by his father when he was small child. It made an unforgettable impression on him, and twenty years later he graduated as the first harmonca player ever with jazz master's degree from Royal Academy of Music in Stockholm. Jers is a third generation harmonica player, who inherited the tradition from his grandfather. Today Filip is the most in demand jazz harmonica player in Sweden. He performs with various ensembles and often as a special guest with big bands. Jers is also a member of the world music band Stockholm Lisboa Project.
Jouko Kyhälä began playing hammond organ as a teenager in rock bands. However, he soon discovered and fell in love with the harmonica, at which time he began studying traditional music at the Sibelius-Academy. He was the first harmonica player to be awarded a master's degree from the Folk Music Department. A decade later he became the first Doctor of Arts in harmonica in Finland, perhaps even in Europe as well. Kyhälä is the leader of the internationally known harmonica quartet Sväng, and also plays in several other bands and performs as a solo artist.
In October 2013 these master musicians sat down in Jouko's countryside studio in Kirkkonummi and recorded their debut cd
"New Scandinavian Harmonica Vol. 1".
Cover art and photo by Jimmy Träskelin