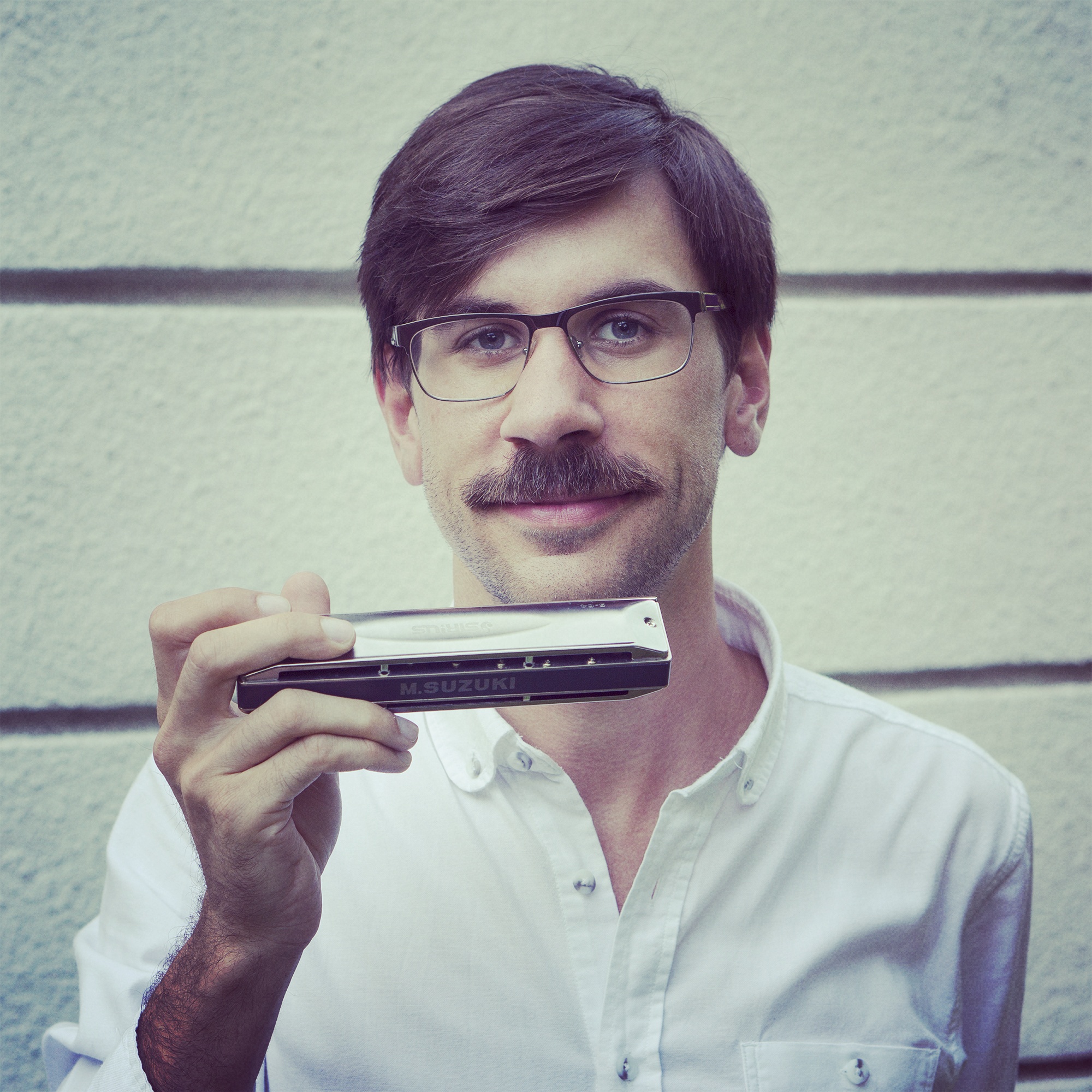 The international respected harmonica player Filip Jers (b. 1986) has been called "Swedish Harmonica Sensation" by the music critics in Europe. He plays all sorts of harmonicas; from the sophisticated chromatic harmonica to the earthy blues harp and the rare bass harmonica. He also performs on jaw harp, guitar and accordion.

Filip loves to improvise and compose music and moves easily between jazz, blues, folk & world music, pop and classical music.

He became double world champion on harmonica at the age of 18 at World Harmonica Festival 2005 in Trossingen, Germany. Since then he has worked as freelance musician, with studio sessions and teaching harmonica. He tours a lot and has visited around 30 countries to play music, for example: Germany, Austria, France, Spain, Portugal, Croatia, Holland, USA, South Korea, Japan and Canada.

Jers often work as a studio musician on different artist CD's. Check his discography for more info.
Filip Jers received his Master Degree of Fine Arts in jazz from the Royal Academy of Music in Stockholm in 2011. He was the first harmonica player ever to study there.
Filip Jers has collaborated with many artist from different genres; Lasse Åberg, Robert Wells, Janne Schaffer, Jill Johnson, Titti Sjöblom, Timbuktu, Jan Lundgren, Jan Allan, Georg Riedel, Wille Craaford, Ann-Louise Hanson, Sofie Livebrant for example.

Filip Jers is also an acknowledged teacher of harmonica and has taught many lessons. He has been teaching harmonica at some prestigous schools like The Royal Academy of Music in Stockholm, College of Music in Malmö and The Music Conservatory in Copenhagen, Danmark. Jers often gives workshops and masterclasses on harmonica. Filip Jers has possiblity to teach students in Stockholm, just contact him if you are interested.Send email to : info(at)filipjers.com